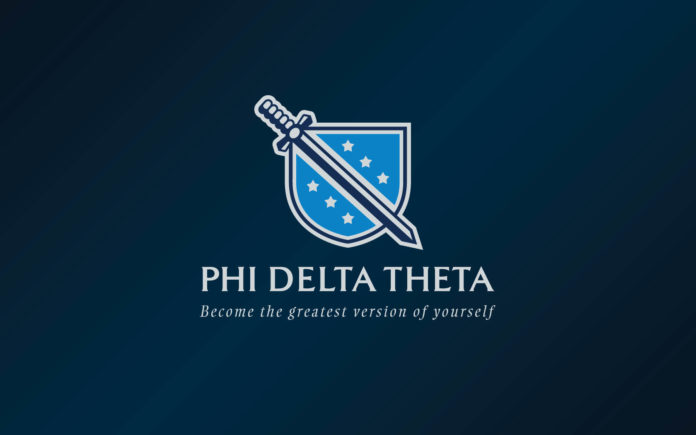 Indianapolis, Ind. (February 18, 2022) — The Anti-Hazing Coalition welcomes Phi Delta Theta Fraternity as the latest organization to join the coalition committed to eradicating hazing.
Formed in 2018, the Anti-Hazing Coalition is an unprecedented partnership between families who have lost their sons to hazing, fraternities represented by the North American Interfraternity Conference, sororities represented by the National Panhellenic Conference and other organizations within the fraternal community including the National APIDA Panhellenic Association (NAPA), National Multicultural Greek Council (NMGC), Association of Fraternal Leadership & Values (AFLV), HazingPrevention.Org, Association of Fraternity/Sorority Advisors and the Timothy J. Piazza Center for Fraternity and Sorority Research and Reform.
"We are happy to see Phi Delta Theta furthering their commitment to end hazing by joining this partnership," said coalition parents Steve and Rae Ann Gruver. "As a part of the Anti-Hazing Coalition, they are setting a true example of how we must all work together to change hazing culture."
When students arrive at college, nearly half have already experienced hazing. Further, approximately 55% of students involved in athletics, bands, honorary societies, fraternities and sororities experience some form of hazing. This Coalition seeks to address the problem earlier through education, while also strengthening accountability and transparency through new model state legislation.
"Phi Delta Theta has, and always will, prioritize the safety of every member of the Fraternity," said Sean Wagner, Executive Vice President & CEO of Phi Delta Theta Fraternity. "Our partnership with the Gruver family and The Max Gruver Foundation celebrates the life and memory of Max while working to eradicate hazing. Through this partnership, we have initiated grass roots effort to mobilize members, volunteers, friends, and families to join in the measures to establish laws that provide true consequences to this behavior that is directly contradictory to our values. In joining the Anti-Hazing Coalition we hope to further direct and expand that effort."
Since its forming, the coalition has pursued state-based anti-hazing legislation that delivers greater transparency through stronger hazing reporting requirements, strengthens criminal penalties and encourages prosecution, calls for university accountability for bad actors, provides amnesty to encourage people to call for help and calls for student education. Coalition lobbying efforts has resulted in stricter hazing laws in Georgia, Florida, Louisiana, Ohio, New Jersey, Pennsylvania and Texas while efforts continue in other states.
The coalition is championing federal legislation to increase transparency around college hazing incidents including lobbying Congress in-person and virtually. The Report and Educate About Campus Hazing (REACH) Act and End All Hazing Act would require colleges and universities to annually publish hazing incidents on their websites for all student organizations and teams, just as they do for other critical safety information required under the Clery Act.
The Anti-Hazing Coalition has also provided training to over 130,000 college students on more than 100 different campuses in-person and virtually. The Coalition's work has been featured on CBS Sunday Morning, CBS This Morning, TODAY Show, NBC Nightly News and The Washington Post among other national media outlets.
# # #
About Phi Delta Theta Fraternity
Founded at Miami University in Oxford, Ohio on December 26, 1848, Phi Delta Theta International Fraternity has 194 chapters and emerging chapters and 85 alumni clubs across the United States and Canada. To date the Fraternity has initiated more than 275,000 men into the society whose founding principles are Friendship, Sound Learning, and Rectitude. In 2000, Phi Delta Theta became the largest fraternity to implement an alcohol-free housing policy in all facilities.
Anti-Hazing Coalition Media Contact:
Todd Shelton
Phi Delta Theta Media Contact:
Katelyn Fulmer