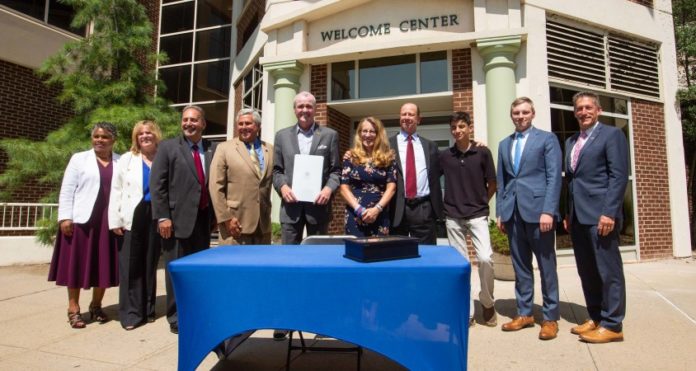 People convicted of hazing at New Jersey schools and colleges will now face harsher penalties under a new bill Gov. Phil Murphy signed into law on Tuesday (Aug. 24, 2021).
The legislation, Timothy J. Piazza's Law, is named for a Readington teenager who died after falling down the stairs during a hazing initiation at a Penn State University fraternity in 2017.
The new law upgrades a fourth-degree hazing crime to a third-degree crime if it results in death or serious bodily injury, and from a disorderly persons offense to a fourth-degree crime if it results in bodily injury. it also clarifies that hazing includes, but isn't limited to, causing, coercing or forcing someone to consume alcohol or drugs.
It requires all schools in the state, including higher education institutions, to adopt anti-hazing policies and penalties for violations of the policies.
"The safety of our students is our top priority, and we must do all that we can to protect them from cruel and dangerous hazing rituals," Murphy said in a statement. "With today's bill signing, we honor Tim Piazza's life and make our strongest effort yet to root out hazing to prevent similar tragedies."
Piazza's parents have been advocating for nationwide hazing laws after their son's death.